Stay up to date with market trends, home improvement ideas, buying and selling advice, and everything else that falls under the real estate umbrella. 
We are truly in the midst of the dog days of summer. Contrary to popular belief, the "dog days of summer" actually refer to the brightest star of the Canis Major constellation, Sirius or "big dog" in Latin, rising with the sun during July through August. This natural occurrence is said to add to the heat of our summers. 
Regardless of its true meaning, the dog days of summer are especially prevalent this year in Montana and all over the West as a whole. My immediate curiosity with these sorts of dog days is how they might affect the housing market and what we might expect down the line from consumer behavior through these times. 
For instance, when comparing the number of property price reductions to the number of new property listings (residential listings in the Bozeman, Belgrade, and Manhattan areas), I've found a higher number of price reductions through the warmer months of the year. This July has experienced the highest percentage of price reductions in comparison to new listings that we've seen in over a year. For reference, July 2020 had about a 24% price reduction/new listing ratio, whereas this July is about double at 43% price reduction/new listing ratio.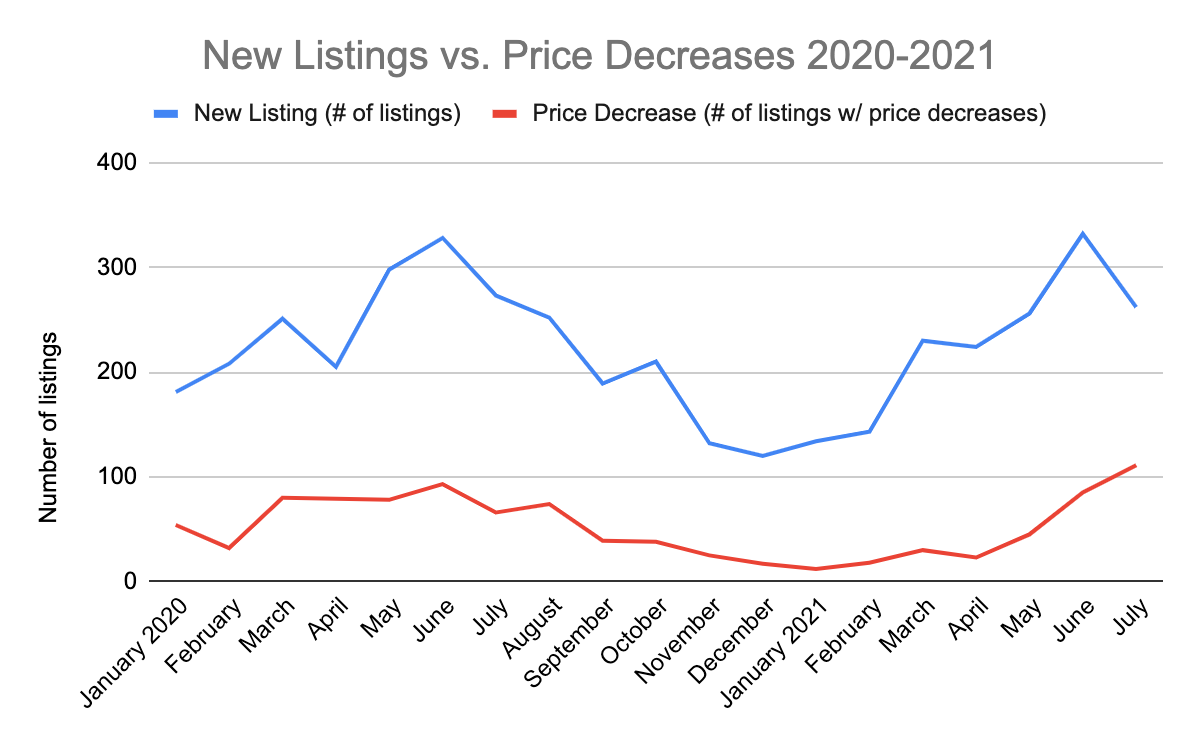 Normally, increased inventory might lead to an increased amount of price reductions because the competition is greater, Not the case in July 2021. We had decreasing inventory and increasing price reductions. Does this observation mean better news for potential buyers? Is the market over-heated for what buyers can, or are willing, to spend? Stay tuned to find out more and stay well!
-Dianne Click
Copyright © 2022 Dianne Click | Powered by Dianne Click