Stay up to date with market trends, home improvement ideas, buying and selling advice, and everything else that falls under the real estate umbrella. 
In my December 2021 newsletter, I touched on this year's probable increases in mortgage rates. In the graph seen below Lawrence Yun, Chief Economist for the National Association of Realtors, presented his forecast in November 2021 that the 30-year fixed mortgage rate was projected to rise slowly throughout the year from 3.25%-3.75%. Fueling this increase is inherent inflation and the paring back of the federal government buying mortgage-backed securities in the coming months. in January, even though the Federal Reserve decided NOT to increase the overnight lending rate, the 30-year fixed mortgage rate increased to nearly the yearly projected high point of 3.75%. For clarity, mortgage rates are tied to the bond market or mortgage-backed securities. More detailed summary of what happened can be found in this interesting article from Bankrate.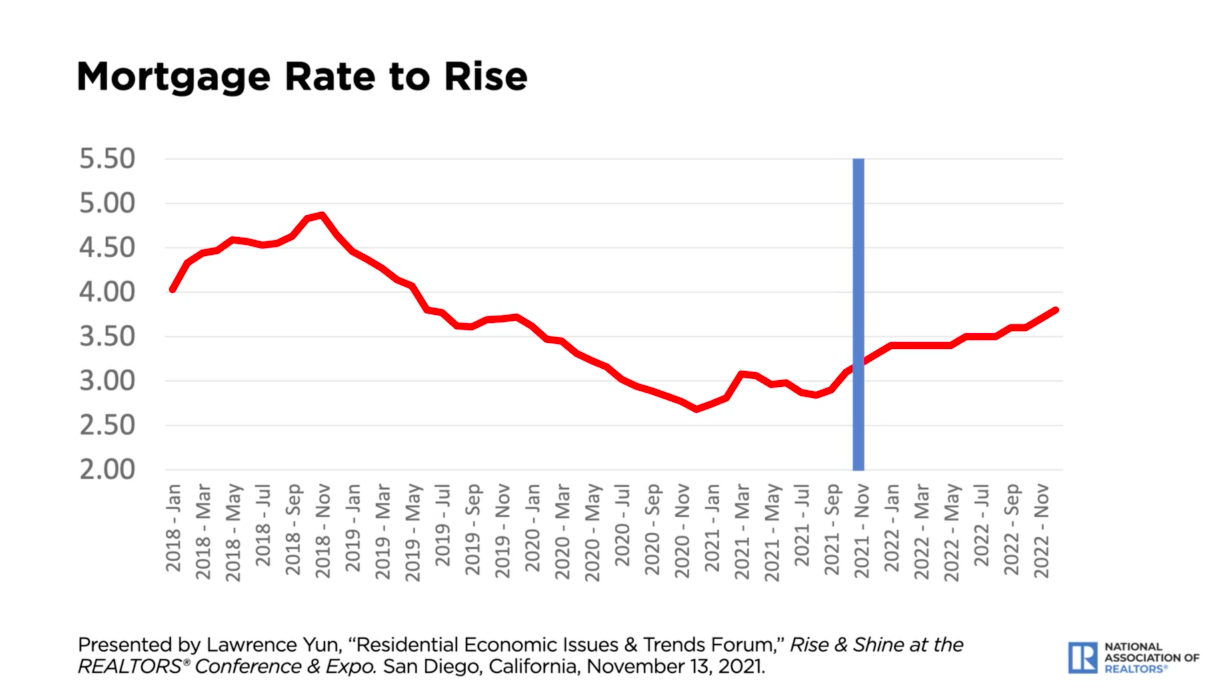 Make no mistake, these new interest rates — even at 3.75% — are still historically low. We have all just become accustomed to cheap money. However, that party is about to end and Buyer's purchasing power will be slightly eroded. Sellers take note!
All the best,
-Dianne Click
Copyright © 2023 Dianne Click | Powered by Dianne Click