Stay up to date with market trends, home improvement ideas, buying and selling advice, and everything else that falls under the real estate umbrella. 
Bozeman Housing Update... And More!
Here in Montana, in the fall we are reminded that it's time to prepare our home for winter. We rake the leaves, put away our gardens, and clean our gutters. For some homeowners, living in a rural area means their homes are built with fire suppression systems — just like you see in commercial buildings and hotels. It is recommended to have these systems tested every year or at least every other year. Putting this very important component of your home on the same maintenance schedule as your furnace or boiler is the easy button to never miss a beat.
Now for the market. This month I took a look a Bozeman City residential sales. This includes all single family, townhomes and condos. Year over year at the end of September, the average sales price grew by a whopping 49%. However, when I looked at the growth over the summer months from May through September, the growth was a mere (but healthy) 5%. The market remains great for both Sellers and Buyers. Are you looking to make a move? Let me know.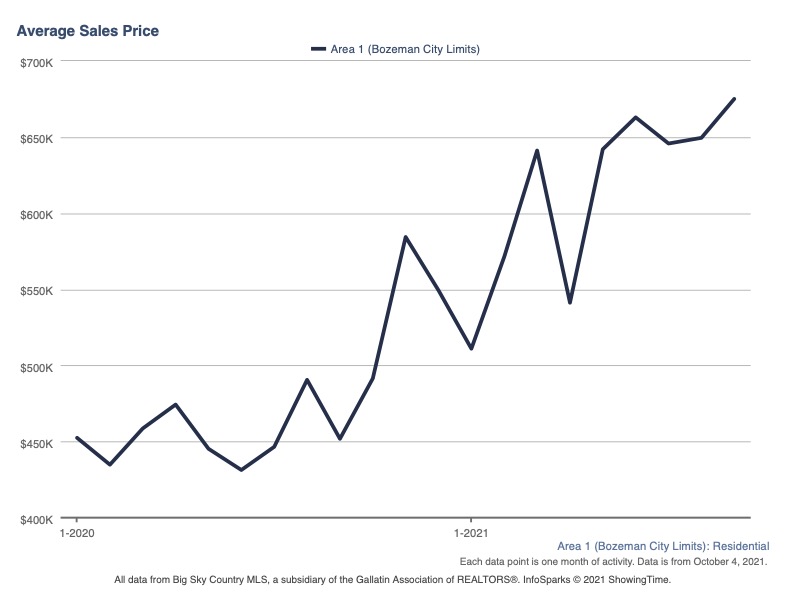 Finally, as a trustee and Board President for Cancer Support Community Bozeman, I want to invite you to our virtual Gala called "Rays of Hope" this year on October 15th. The CSC provides valuable and free support services to cancer participants and their families. This year in particular, the cause is very close to home. Online bidding for some great items and getaways begins October 11th. Here is the link to join in the excitement: CSC Rays of Hope Auction
Now read on for three additional useful and enlightening mini-articles to make your real estate life better. I wish you health and laughter.
-Dianne Click
Copyright © 2023 Dianne Click | Powered by Dianne Click